Williams Dental Practice is an established dental practice with high street locations in Marlborough, Wiltshire and Hungerford, Berkshire.
We are proud of the personal service that we provide to all visitors of our practice. Our experienced and considerate team offers individuals and families the best and most appropriate routes for ongoing dental care. And with BDA Good Practice accreditation, you can trust us to look after you and your family's dental health.
Our Marlborough practice is contracted by NHS England: Bath, Gloucestershire, Swindon and Wiltshire Area Team to provide NHS treatment to children up to 18 years of age and our Hungerford practice is contracted by Berkshire West Primary Care Trust to provide NHS treatment to children up to 16 years of age.
---
New patients welcome
If you're interested in joining the practice, please feel free to call 01672 513845 or email us for a welcome pack.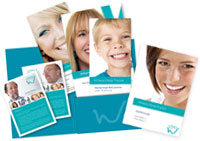 Or pop in and see us. In Marlborough our practice manager, Stephanie, or receptionist, Dawn, will be pleased to help.
And at Hungerford you'll find Cath or Linda ready to answer any questions you may have.
We have BDA Good Practice accreditation. The BDA Good Practice Scheme is a quality assurance framework for UK dental practices. As a member of the Scheme, our practice demonstrates a visible commitment to providing quality dental care to nationally recognised best practice standards. You can trust us to look after you and your family's dental health.
---
How to join the practice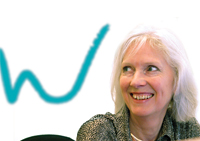 To register with the Williams Dental Practice, please call your nearest practice: Marlborough 01672 513845 or Hungerford 01488 684142 or pop in and our team will be glad to help with your enquiry.
Available to download

Download pdf versions of our Marlborough and Hungerford practice brochures for adults and children.
There are also fee guides, hygienist brochures and our Dental Care plan leaflets. All downloadable files are in Adobe Acrobat pdf format.
All versions of our brochures are available in large print format too. You can download these or we can send out copies to you.
downloads
---
MOUTH TIPS
15 January 2014 by Viarti, in dental tips

People involved in sports need proper mouth protection to prevent mouth injuries...

READ MORE +
Williams Dental Practice news